10 years ago, people only dreamed of having a delivery system like Amazon which brings anything you want to your doorstep within a couple of days.
Today, Amazon has proven itself to be the leading delivery app and has gained a market share in the US of 49%. That's 5% of all retail spending across the entire country!
While the app is tremendously popular, the owner, Jeff Bezos needed to come up with a way to make a return from it. That's where Amazon Prime came in. Amazon prime is now purchased by 64% of all US households.
People see the value in having Amazon prime over an ordinary Amazon account, however, it's not exactly cheap. In fact, it's more expensive than it has ever been. In May of 2018, members experienced a drastic price increase from $99 per year to $119 per year (or $12.99 per month).
Although many membership holders didn't agree with the price increase, Amazon Prime's membership numbers barely dropped. Amazon Prime has become a staple in many people's lives and they just can't let it go.
However, it would be nice to be able to get 2-day delivery and extra perks without needing to pay the expensive membership. In this article, we'll show you exactly how to get Amazon Prime for free or cheap so you can keep living your best life without emptying your bank account.
What is Amazon Prime?
Amazon Prime is different from a normal Amazon account because you get free 2-day shipping on thousands or even millions of products. On some items and depending on the city, you can even get same-day shipping. You can also sometimes get really good discounts on certain products that normal account holders don't have access to. Those are the main perks, but there are a ton more.
Unlimited movie and TV streaming on Prime Video.
One borrowed e-book per month for Kindle.
Unlimited reading.
Unlimited music streaming.
Free unlimited photo storage with Prime Photos.
Prime Day and Prime Early Access.
Prime Pantry for grocery shopping.
Amazon elements for everyday consumer needs.
Amazon Family for discounts on things like diapers.
It's clear the Amazon Prime membership is worth it. Below are some tricks to get it for free or cheap.
How to get amazon prime for free or next to nothing
1. Amazon Prime 30 day free trial
Yes, Amazon allows customers to embark on a free 30-day trial. That's one month of getting 2-day delivery and all the extra perks, so make use of it and order a year's worth of supplies!
To get your free trial, simply log on to Amazon Prime and sign up for the 30-day trial. To sign up for the trial, your account will need to have a valid credit card on file. At the end of your trial, you will automatically be charged for a month's worth of Amazon Prime membership. Don't worry, Amazon will send you plenty of email notices to warn you about the end of your free trial so you don't forget.
Amazon makes it relatively easy to cancel your membership before your account gets charged. Just long on to your account and find where it says "cancel membership" under "your account."
Note: if you have multiple credit cards and multiple emails, you can create multiple Amazon accounts and opt for the free trial on each.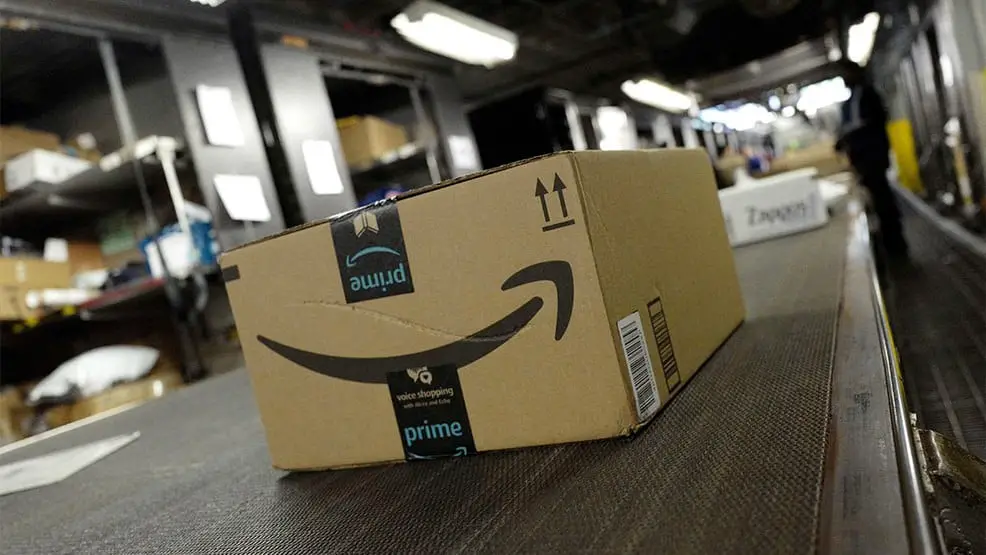 2. Amazon Prime student membership trial
Students get discounts on most things and Amazon counts for one of them. With the student membership, "students" get access to almost all regular Amazon Prime benefits, with the exceptions of the Kindle e-book library and Prime Music.
The best part is, students get a 6-month free trial. After the 6 months are used, they'll only pay $5.49 per month as opposed to $12.99 per month with a regular membership.
It doesn't get much better than that. But you might be asking yourself what the requirements are… Especially if you aren't a student and haven't been for a long time.
As many people have tried to hack the system, Amazon has gotten stricter on the requirements for the student membership. You must now be able to provide:
A school email address.
A student ID with an expiration date.
An acceptance letter from your school or a copy of transcripts.
While you can only re-create this information if you're a digital wizard, you could always ask a student you know for their information. Or get them to sign up and transfer the money once the free trial is up.
3. Get approved for the Amazon Prime Rewards Signature Card
If you shop frequently on Amazon or at Whole Foods, you might want to take advantage of the cashback earned from this credit card. Upon being approved, you instantly get a $70 amazon gift card which would cover roughly 5 months amazof Amazon Prime membership.
On top of that, you'll receive a 5% cashback on your Amazon and Whole Foods purchases. If you spend at least $250 per month between the two, it could easily cover your membership fees.  Plus, the card doesn't charge annual fees and there's no cap on how many points you can earn.
Other expenses eligible for cashback are restaurants, gas stations, and drugstores (2%) and 2% on all other purchases.
To see your points, just log on to your Amazon account.
4. Get a phone plan with Metro by T-Mobile or Sprint
Some phone plans offer more than just a phone plan. If you've been considering switching phone providers and free Amazon Prime is important to you, consider using Metro by T-Mobile or Sprint.
Sprint will offer Amazon Prime for the first 12 months of your phone contract. After that, you're on your own. With Metro by T-Mobile, you'll get Amazon Prime free as long as you continue service with them.
5. Take advantage of a late arrival
Prime members mainly pay for prime because of the 2-day shipping. If your package by chance comes late either due to the Amazon facility or the carrier, feel free to speak up.
You can call Amazon's customer service number and explain to an agent what happened. It's likely they'll give you some kind of compensation like a free month of prime, a gift card, or a reimbursement on the product you ordered.
There's no harm in trying. If the first agent you talk to isn't budging, you can call again. Besides, Amazon takes pride in their customer service, so the chances of having bad customer service is thin.
To get ahold of Amazon customer service, log on to your account and click "Contact Us."
6. Sign up for Amazon Household
With Amazon Household, you'll be able to split the costs of prime with another person living in your house. Although it's not a way to get Prime completely free, you get it for half the price ($6.50).
To be eligible, both members need to be 18+ with each of their own Amazon accounts. Both adults will share prime benefits while keeping their own accounts (perfect if you want to order surprise gifts for hubby). You can also add other family members to the plan. That means if you have teenagers with their own accounts, they can get Amazon Prime by piggybacking on you.
7. Hang around long enough for an Amazon Prime membership sale
While this happens only maybe as often as a getting struck by lightning, Amazon does offer heavily discounted Prime membership prices. It's extremely hard to predict when this will happen as Amazon doesn't exactly announce it ahead of time.
We recommend you wait until an Amazon milestone. For example, back in 2014 when Amazon's first series "Mozart in the Jungle" won a Golden Globe for best TV series, they celebrated by dropping the Prime membership from $99 to $73. That's a $26 discount on the entire year.

Conclusion
The goal of this article was to show you that there are options to snag Amazon Prime for free or cheap. Even if you can't get Amazon Prime for free forever, you can absolutely get a few months without spending a dime. All you need is to be eager and apply the right tactics.
The obvious (and easiest) way is to sign up for Amazon's one-month free trial, as it's easily handed to you when you create an account for the first time. The other options like getting a student account are all a bit more lucrative, but when there's a will, there's a way.
The Best Online Shopping Websites of 2022 🎁
Discover new emerging brands + browse the largest retailers with the best online shopping experiences.