CommonCentsMom.com is advertiser-supported: we may earn compensation from the products and offers mentioned in this article. However, any expressed opinions are our own and aren't influenced by compensation. The contents of the CommonCentsMom.com website, such as text, graphics, images, and other material contained on this site ("Content") are for informational purposes only. The Content is not intended to be a substitute for professional financial or legal advice. Always seek the advice of your Financial Advisor, CPA and Lawyer with any questions you may have regarding your situation. Never disregard professional advice or delay in seeking it because of something you have read on this website!
We all love free stuff.
Especially stuff like stickers. You can stick them to anything you want. And what's more bad-ass than having a sticker of your favorite company somewhere everyone will see it?
Stickers can give people a sense of self-knowledge. What I mean by that is, if someone sees you're repping a Kiss sticker, they'll automatically know you're a die-hard rock fan.
Other than letting people know who you are and what you're into, stickers can be great gifts, collection items, and toys for children.
There's a variety of ways you don't need to reach for your wallet to get high-quality brand stickers. In this article, we'll show you exactly how to get stickers for free, and share some companies that give out free stickers to get you started.
Why do companies send free stickers?
Well, the answer is straightforward.
If a company sends you a free sticker, it's more than likely that you'll display it somewhere like a car, a laptop, a binder, a wheelchair, or anywhere you wish.
And if you think of how many people see your things in a day, especially if you're like me working in coffee shops all the time, it's excellent brand awareness marketing for that company.
It's a win-win. You get a free sticker, and the company gets free marketing. Stickers are also relatively cheap to make.
How can you get free stickers?
Getting free stickers depends on place to place. For some companies, you may need to fill out forms, while others you can get by just sending an email.
Either way, here are the different ways to get free stickers.
1. Fill out an application form
Some companies will ask you to fill out an application form to receive a free sticker. Although this is free in terms of money, it may be a little time consuming, especially if the application is lengthy.
But if you don't mind, you can fill out the form even if you have no intention of actually joining the company. Fingers crossed your application fails to go through!
Companies that offer free stickers with forms
Annies 
Annies is the boxed pasta brand that's known for its bunny mascot. By filling out this form, you can choose from a variety of 4 free stickers.
Billabong
Billabong is an Australian brand that creates high-quality surf wear. If you've ever been to LA or any other surf towns in the US, you've likely seen the brand logo being flashed around either on clothing, surfboards, or car bumpers.
You can order your free sticker with this form. Allow 4-6 weeks for delivery as it's coming from Australia.
Cotopaxi
By filling this form, you can get a cute llama sticker from this outdoor clothing brand. Filling out the form will also sign you up for the email list.
2. Sign up for an email list or newsletter
Instead of filling out an entire form, some companies simply ask you to sign up for their email list or newsletter with your email and name.
Companies that offer free stickers in exchange for sign-ups 
Moose tracks
Have you ever tried Moose tracks ice cream? If you have, you know it's like only the best ice cream ever. You can get your free Moose tracks sticker by signing up to Moose Tracks Nation here.
Vinyl Disorder
Vinyl Disorder produces all sorts of vinyl products like decals, banners, wraps, vehicle lettering, and stickers. You can get an example of their handiwork by joining their street team. Join here and get a mystery package of random stickers.
Saucony
If you like running shoes, you may have heard of Saucony. They're known to be a little less pricey than the average runner, but still, hold up to high-quality standards. You can join their email list here to get a free sticker!
3. Send a stamped envelope
Some companies require you to send a stamped, self-addressed envelope to get a free sticker. They'll send the free sticker back to you in the same envelope. Make sure you don't seal it, though. Otherwise, they won't be able to put the stickers inside!
Companies that offer free stickers by sending a stamped envelope
Burton
You can easily get a fun pack of stickers from Burton by sending a stamped, self-addressed envelope. This company is a snowboard and accessories king founded back in 1977.
To get your free stickers, send the envelope to this address:
Burton Snowboards
ATTN: STICKER REQUEST
80 Industrial Parkway
Burlington VT 05401
United States
DAKINE
Another sports industry king, DAKINE, makes gear for everything from biking, surfing, and skiing.
To get free stickers, send an envelope to this address:
Dakine
Attn: Sticker Request
603 Portway Avenue
Hood River, OR, 97031
Jones Soda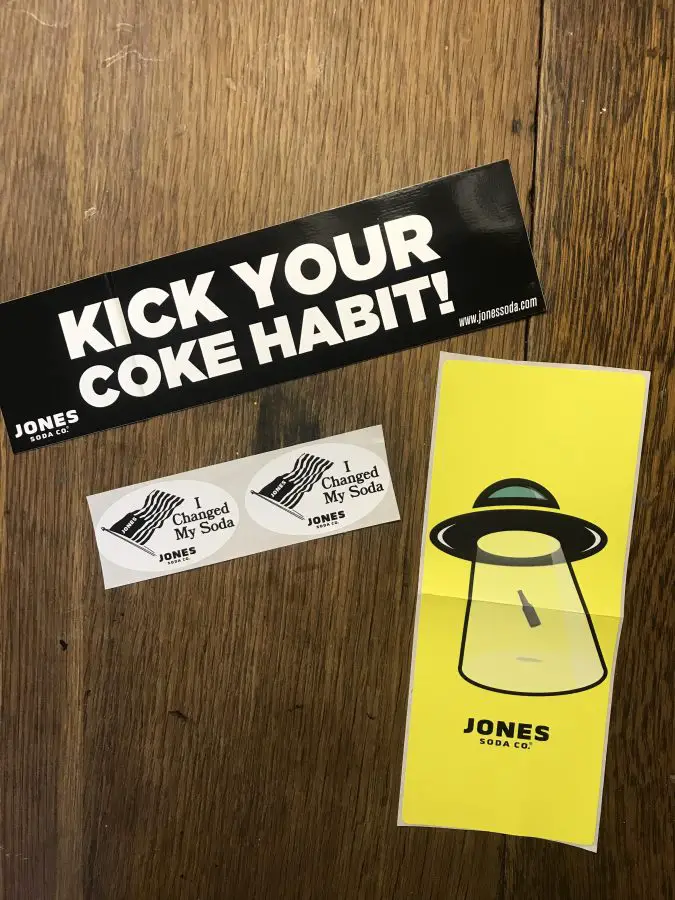 Ever tried the soda that will turn your tongue different colors? Jones soda will send a sticker if you send an envelope to the following address:
Free Sticker Program
Jones Soda Co.
66 S. Hanford St. Suite 150
Seattle, Washington
United States, 98134
4. Send a quick email
You can get away with getting free stickers from some companies by sending a short and sweet email.
Here's a template you can follow:
Dear (company name),
I love your brand, and I've been a customer for a long time. I was wondering if, by any possibility, you'd send me a company sticker? I'd be proud to display it on my car bumper to show people I'm a big fan.
I look forward to hearing back from you!
Thanks a million,
(your name)
Companies that offer free stickers by sending free emails
Chicago White Sox
Calling all Chicago baseball fans! If you'd like free stickers from this company, shoot an email to [email protected].
Boreal Mountain Ski Resort
Located in Soda Springs, California, this ski resort is the perfect combination of bunny hills and black diamond runs. If you've been, why wouldn't you want to rep one of their stickers on your forehead? Grab your sticker by emailing [email protected].
Oklahoma City Thunder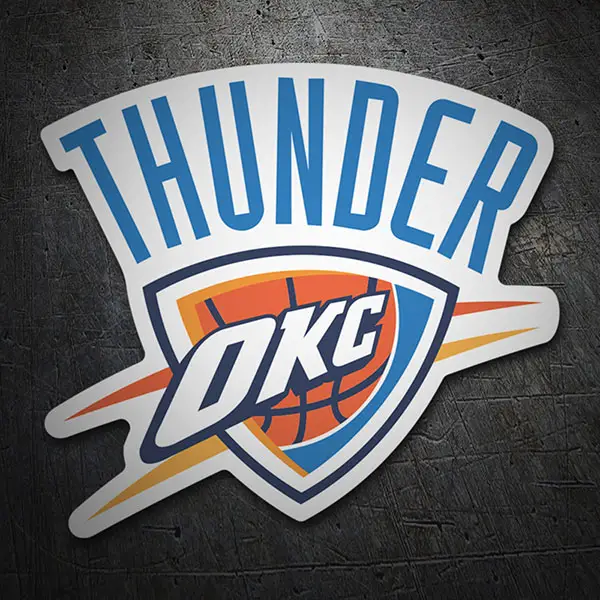 Any basketball fan would be crazy not to want free stickers from this NBA team. Get your free stickers by emailing [email protected].
5. Refer your friends
Sometimes referring your friends can win you some free stickers. And likewise, if you're the referee.
Companies that offer free stickers by referrals 
Sticker Mule
Sticker Mule will give you a $10 credit for every friend you refer to. If you get 6 referrals, you can get 50 customized stickers free.
Pipsticks
Pipsticks is another brand dedicated to making quality stickers. Their referral program is pretty sweet as for every friend that signs up, they get $5 off their order, and you get free credits. With enough referrals, you could get free stickers every month.
Moo
While Moo sells more than just stickers, you can refer a friend and get a $20 gift card. On top of that, friends will get 25% off their first order.
6. Walk-ins for free stickers
Although walking in isn't the most common option to get your free stickers, it's still possible. Some companies will have some on hand in the back or at the front counter. All you need to do is ask!
Companies that offer free stickers to walk-ins
In-N-Out Burger
Go in-n-out with a burger AND a free sticker. You use to be able to score a sticker from their contact page, but they stopped doing that, and now fans can only get stickers while visiting one of their chain locations.
In-N-Out Burger is the only company that has publicly announced they have free stickers in-store, but many of your favorite stores will likely have some stickers stashed away. I visited Lululemon and got a free sticker by asking for one at the check-out.
Conclusion
Stickers are so handy because they can make any dull surface look cluttered, they act as playful surprises for kids, and you can gift them instead of emptying your wallet on gifts.
The best part is, getting free stickers is relatively easy. In most cases, all you need to do is shoot a quick email, fill out a form, or give your email. So, why not become a sticker hoarder?
(Visited 287 times, 1 visits today)