The only thing more stressful than spending thousands of dollars on your vinyl record collection is not having anywhere to safely store them. Sure, you can spend several hundred dollars more on a shelf, but sometimes it's more fun to figure out DIY vinyl record storage solutions yourself. And, in some cases, it's also cheaper.
If you're already pretty handy with simple power tools and have a creative nature, it's not too hard to figure out how to store your vinyl records without spending an arm and a leg. Sure, you will have to plan out your project carefully and do more work yourself than simply buying a few pre-made shelves. But in the end, you will be left with a place to keep your vinyl records safe and preserved.
Regardless of how big your collection is or if you plan on expanding it any time soon, these are some of the best and most approachable DIY vinyl storage solutions out there right now.
1. A Vinyl Display Table
This bad boy certainly takes a little muscle to build yourself, but once you get the hang of it, you can make multiple units to store your entire collection. The things you need for this one are plywood and hairpin legs. It might be a little hard to find the right legs, but they truly make it one of a kind.
2. Mounted Display Shelf
If you'd rather see all of your vinyl records at once, you can make this long mounted display shelf. For this, all you need is wood the length of how long you want your vinyl shelf to be. If you don't want to overlap your record, this might limit how many you can store facing out at once, but it's the perfect option if you want to see the album cover art and store your vinyls at the same time.
3. Copper Pipe Shelf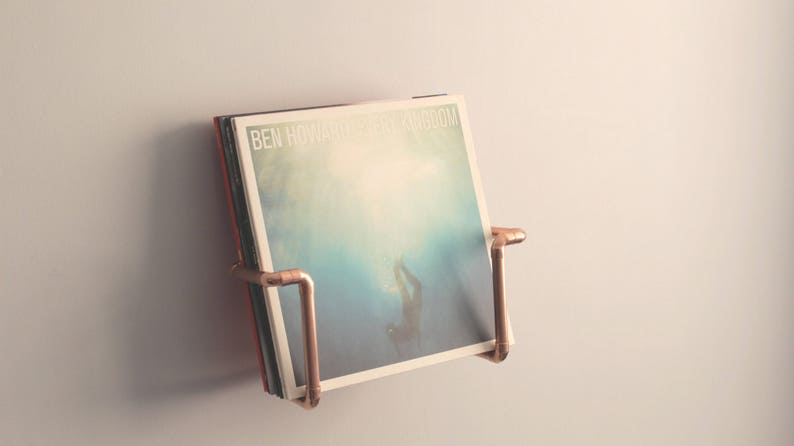 This particular shelf is available to buy on Etsy, but there's no reason to suggest you couldn't make something similar yourself. You can use copper pipe or black and then spray paint it another color to match your home decor. And since it's such a small storage solution, you can easily make more than one to hang on the same wall.
4. Wooden Crates
A wooden crate might seem like the more obvious solution to housing your vinyl records, but the possibilities are almost endless with this way of storing your collection. You can paint or stain the wooden crates any color and even stencil letters on them to spell out a word or keep your vinyls in alphabetical order in multiple crates.
5. Record Stand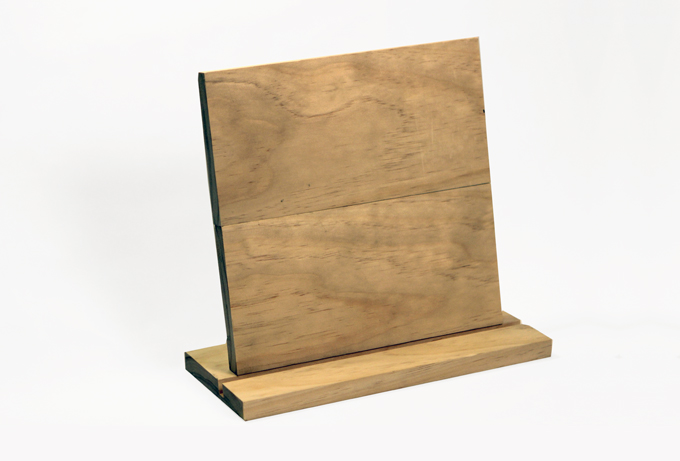 Even if you don't have a huge vinyl collection, you might still want a way to display the few records you do have. You can use your choice of wood and a table saw to put together this single record stand. Once you get the hang of it, you might even find that it's easy to make several more for your other favorite vinyls.
6. Vinyl Cube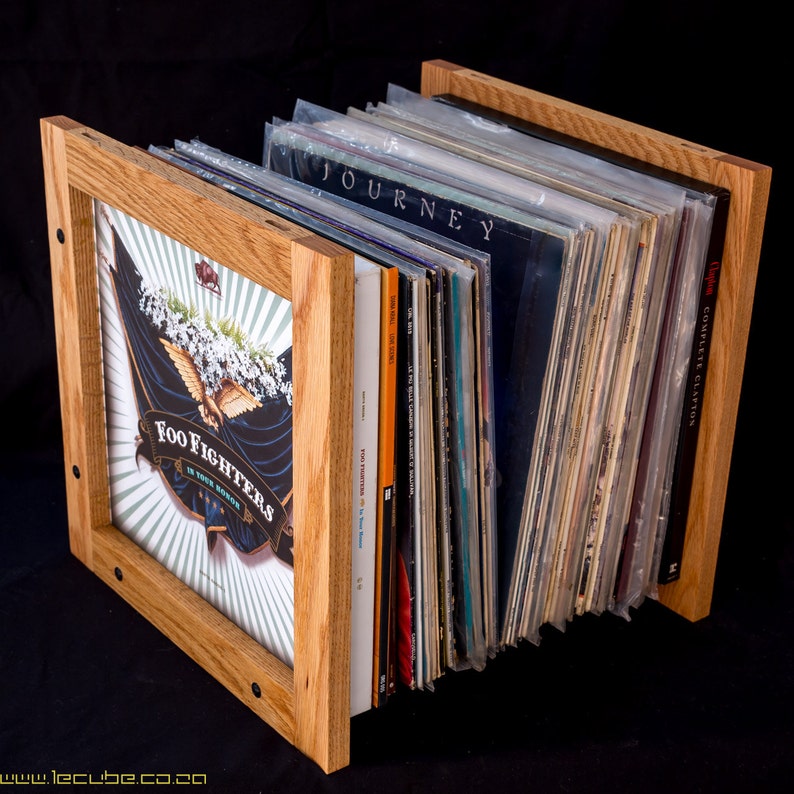 While this particular wooden cube shell can be found on Etsy, it also seems like a relatively easy to make storage solution for your vinyl record collection. All it takes are some carefully measures and connected wooden slats to make a secure home for your vinyls that also leaves all sides open so you can still see the album covers and spines with ease.
7. Storage Box On Wheels
You can either use a wooden box you already have or use some plywood to create your own, Then, attach some wheels on the bottom and enjoy a vinyl storage box on wheels that can be pushed around the room. You might not want it to be mobile, but if you want a different look to your vinyl storage option, this option offers an easy way to relax on the floor while going through your vinyls and listening to one at the same time.
8. Standalone Shelf
For this, all you need is a large sheet of plywood and the right measurements. It's a simple shelf and when made with just enough space to fit vinyl records comfortably, you can fit a lot of them in it. Plus, since it's not mounted or screwed into the wall, you can put the shelf and move the shelf anywhere.
Some people prefer to keep their vinyl collections store safely in boxes. There is always the off chance that a shelf or storage option could topple over, leaving your collection is a scattered mess on the floor. But in some cases, what fun is having this collection if you can't keep it out for the world to see and admire? Plus, with these DIY vinyl storage solutions, you can also have easy access to your vinyl records to listen to as you see fit.